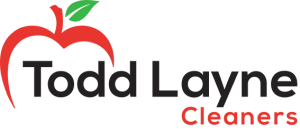 Owner of Todd Layne Cleaners speaks with American Coin-Op – Appreciating the Powers of Remote Tools

Owner of Todd Layne Cleaners and Laundromat, Todd Ofsink, speaks with American Coin-Op about enhancing business operations by using remote tools. This article is the conclusion of a two part series. TLC is located at 242 East 77th Street on the Upper East Side of NYC with free pickup and delivery available throughout Manhattan.
To read the article, click here
Place an Order Now
Follow us @toddlaynecleaners on Instagram to receive even more great discounts! 
Thanks for Reading!
Dani Ofsink – Author and Niece of the Boss
Quick, Convenient and Affordable – Eco-Friendly, Family Owned and Trusted…the Best Laundry and Dry Cleaning Company in NYC since 2006 with Free Delivery

Feel comfortable using us, we are a eco-friendly and sustainable business. If you have a question about one of our services or need advice on cleaning a garment, please text or call us at 646.661.4777.