NYC Free Pickup and Delivery Laundry Services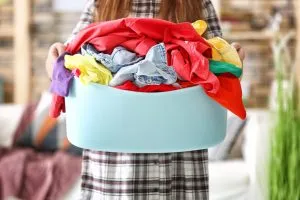 Request A Fast & Free Laundry Pickup Right From Your Phone!
Call, Text or use our website tool. We deliver anywhere in NYC with a quick 30 minute delivery window. Powered by DoorDash or our local couriers.
Customize Your Laundry Options Online!
Laundry according to your preferences, which you can store in the care preferences section of our website tool, Eco-Friendly Dry Cleaning too!
We Delivery Your Laundry & Dry Cleaning To Your Door!
Once your order is complete, we bring it straight to your door (or other location of your choice). Setup a recurring delivery and have one less thing to worry about!
Free Delivery in NYC
Upper East Side
Two options, both are free. The first helps us reduce our carbon footprint and consolidate orders within a three hour window. The second is a fast 30 minute time-frame powered by our local courier or DoorDash.
All Other Neighborhoods of NYC
Free and fast 30 minute delivery window powered by DoorDash or our local courier.
Please note that we have a minimum $40 order for free delivery in all neighborhoods.
How to Schedule your First Pickup
Schedule with our online website tool. If you are more comfortable speaking or texting with us to setup your account and schedule your pickup, please text/call us at 646.661.4777. 

If you would like to text, send the message "new customer" and we'll handle the rest. Contactless pickup and delivery is available.
Preferences and Special Requests

We store all of your preferences and special requests in our system to make it as simple as possible for you. The Care Preferences section of our website tool allows you to select from a choice of premium detergent, stain fighter, fabric protector and scent booster… and give us any special instructions. Whether you create an account online or by phone/text, we will always keep your information up to date.
Our Retail Storefronts and Laundromat
Our store and Laundromat are located at 242 East 77th Street. You can drop off your laundry and dry cleaning or even do your own laundry in our renovated Laundromat. Stop by and say hi to our team and take a tour of our operation.
Walk-In Customers always receive discounted pricing. We also offer an additional offer each month.
Waiting List for Laundry Customers
Our services have become quite popular on the Upper East Side. They are unique and detail-oriented with many choices and special options for laundry like air drying for gym gear and delicates. At times, we have a waiting list for new delivery customers. 
Recurring Pickups and Deliveries
Save time and have one less thing to worry about. With a weekly schedule, we will come on the same day/time each week.
Questions? We're here to answer them

We're happy to answer any of your questions, call or text us anytime at 646.661.4777. Whether you have a request for a specific detergent or need more information about our delivery service, please feel free to be in touch with us and one of our trained store staff will respond quickly.