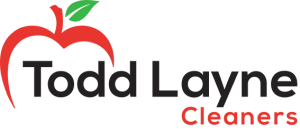 Todd Layne Cleaners and Bounce Luggage Storage
Todd Layne Cleaners (TLC) is happy to announce a partnership with Bounce Luggage Storage. Experience NYC free from bags…Whether you are traveling, having a night on the town or attending a meeting, Bounce offers convenient and safe storage for your bags and luggage at TLC. Conveniently located on the Upper East Side at 242 East 77th Street and open seven days a week, TLC welcomes Bounce and looks forward to offering customers another convenient service to make their lives a little bit easier. To learn more about Bounce, please visit their website, www.usebounce.com.
TLC has been in business since 2006 and has added this service line as an additional convenience for its customers. This joins Eco-Friendly Dry Cleaning, Customized Laundry, On-Site Laundromat, Laundered Shirt Cleaning, Leather/Suede Cleaning, Sneaker Cleaning and Tailoring. Pickup and Delivery is complimentary throughout the Upper East Side and available with a minimum in other parts of NYC. Open late nights and on Sunday, TLC is committed to being available more hours than any other Dry Cleaners in Manhattan.
For additional information, please call or text 646.661.4777. To schedule a pickup or for FAQ's, click here.
Cheers,
Todd L. Ofsink – Founder, Todd Layne Cleaners